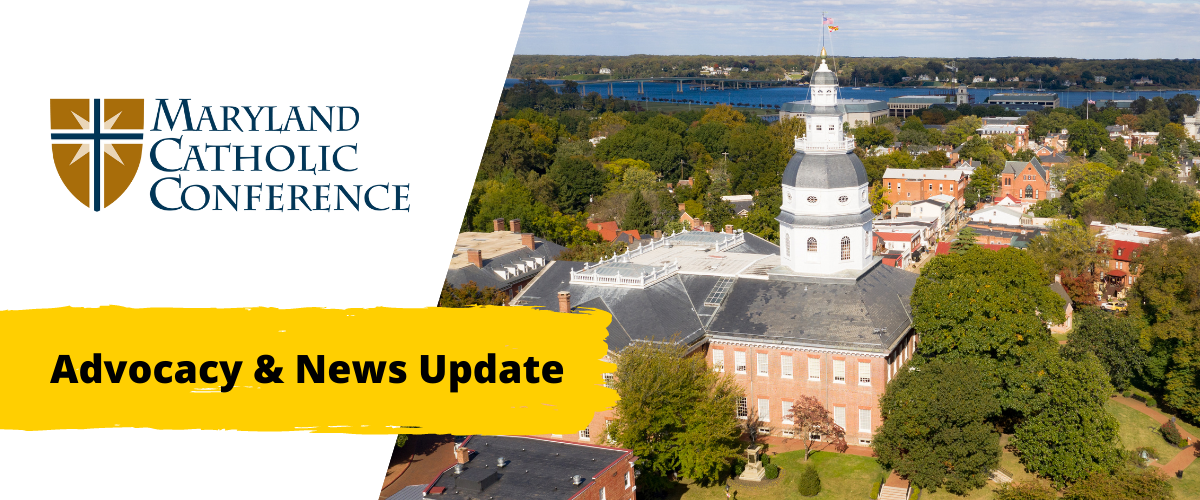 March 8, 2022 | Annapolis, Md.
Archdiocese of Baltimore | Archdiocese of Washington | Diocese of Wilmington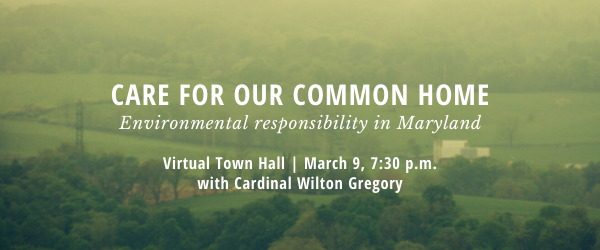 Cardinal Gregory hosts environment town hall on Wednesday with State Secretary, legislators
Wilton Cardinal Gregory, Archbishop of Washington, is hosting our last town hall on Care for Our Common Home, this Wednesday, March 9, 7:30 p.m. 

Panelists include Maryland Secretary of the Environment Ben Grumbles; State Senator Will Smith (Dist. 20-Montgomery County); Delegate Brooke Lierman (Dist. 46-Baltimore); and Jose Aguto, executive director of the Catholic Climate Covenant. 

WJLA-7 reporter John Gonzalez will be the moderator. You can watch on YouTube or Facebook Live using the link below. 

We are grateful to the Victory Noll sisters whose Small Grants Program helped make this and our earlier webinar with Archbishop Lori possible.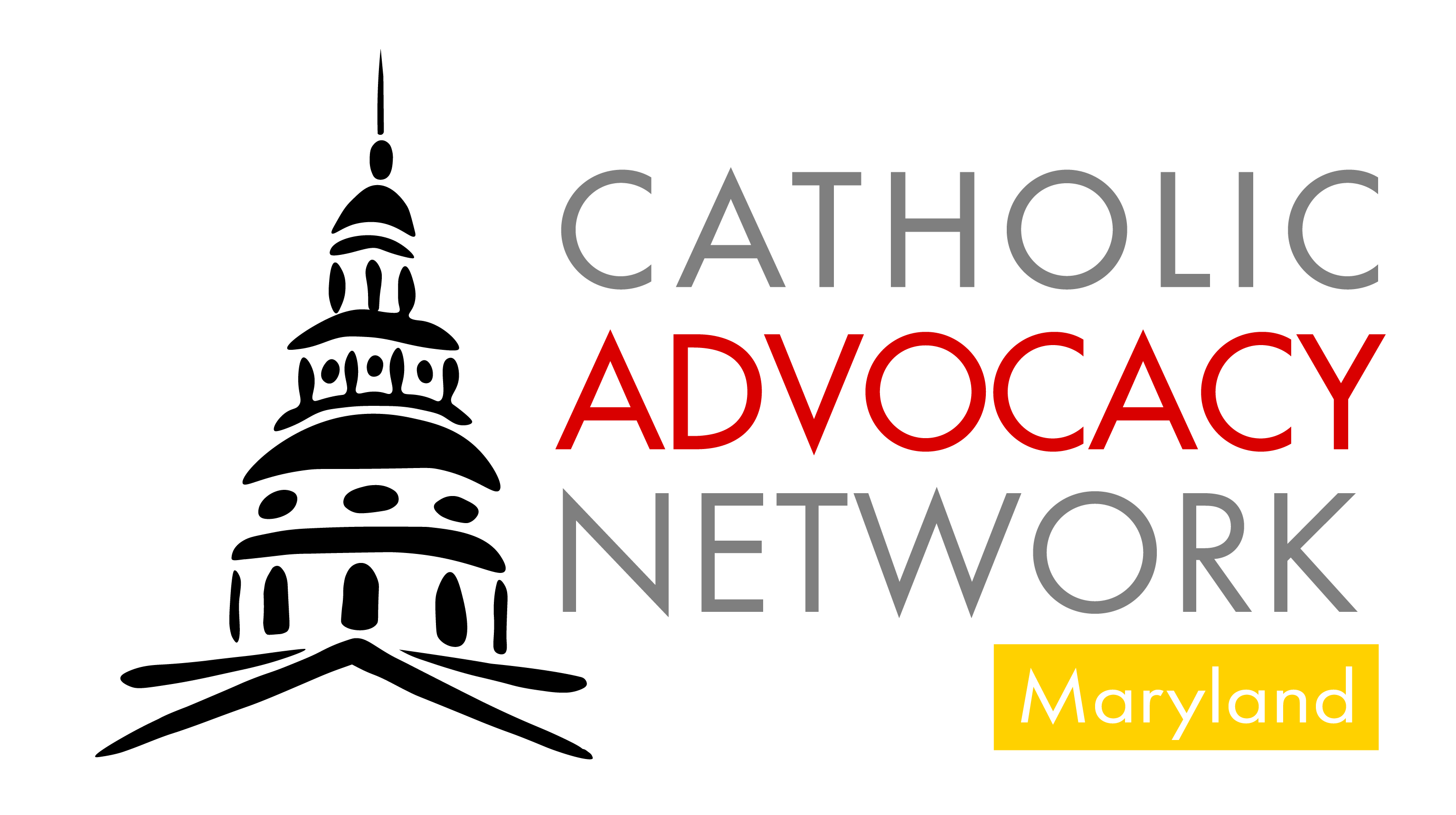 Sign the petition against Md. abortion amendment
Last Friday, members of the Health and Government Operations Committee received nearly 15,000 emails in one day through our Catholic Advocacy Network. Sadly, the legislators voted generally along party lines to move the legislation forward, including a constitutional amendment on abortion. However, they told us they noticed!

Let's keep strong on advocating and supporting both women and their children: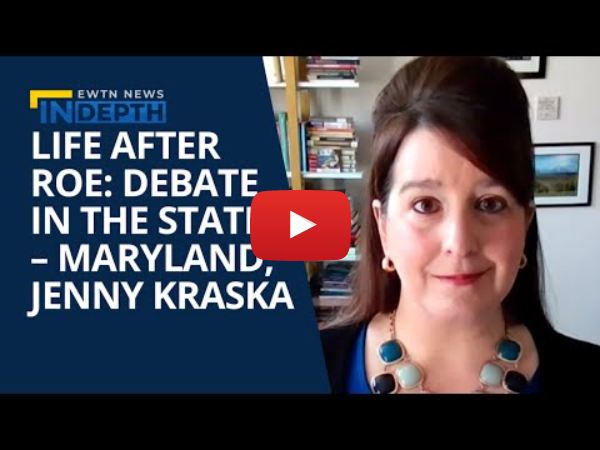 MCC executive director discusses life issues in Maryland on EWTN News Nightly
Jenny Kraska, executive director of the Maryland Catholic Conference, was a guest on EWTN News Nightly on March 4 to discuss life issues, including the proposed constitutional amendment on abortion, plus efforts to support women during and after pregnancy.
Of Note
Down Syndrome Day is March 21
World Down Syndrome Day is dedicated to raising awareness and support.

A simple way for families and schools to join in is #LotsofSocks. Wear socks that will get noticed: mismatched, bright colors or in a crazy pattern, to raise awareness.
By the Numbers
Nearly 3,100 bills have been introduced this legislative session. The MCC has provided testimony on 168.
Catholic Sisters Week Starts Today
Celebrate the life and mission of Catholic sisters during Catholic Sisters Week, March 8-16. If you have sisters in your parish or school, say thank you!

And encourage women to consider the vocation of religious life.
Be a voice for hope and justice
Join the Catholic Advocacy Network
Do you like this post?