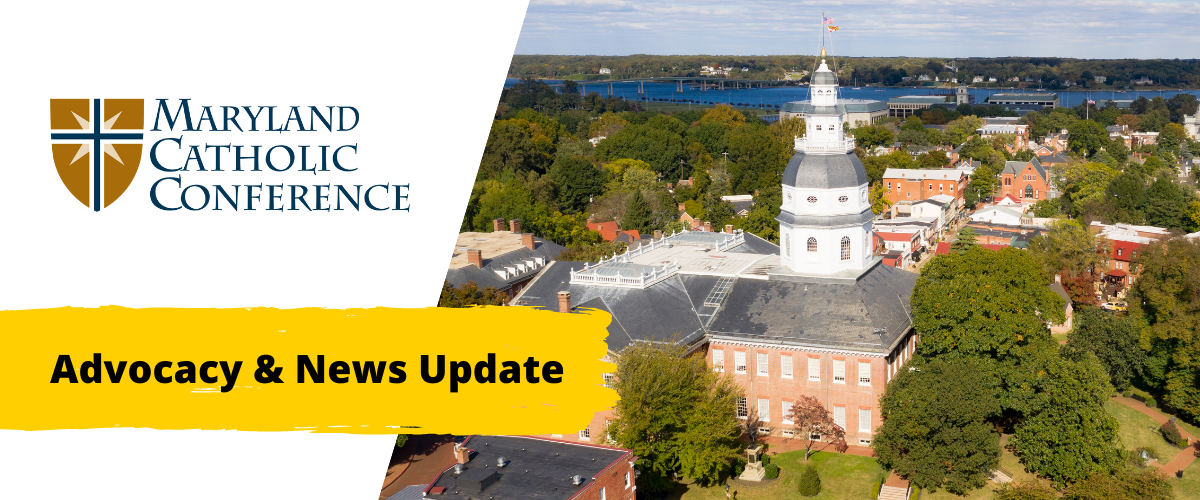 March 28, 2022 | Annapolis, Md.
Archdiocese of Baltimore | Archdiocese of Washington | Diocese of Wilmington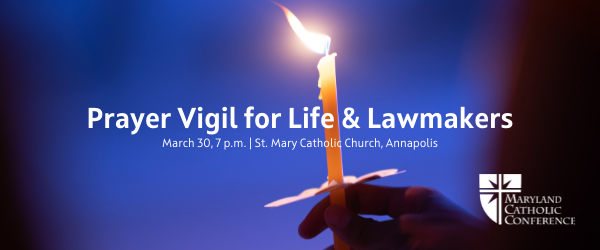 Maryland bishops leading prayer vigil on Wednesday
Bishops from across Maryland will lead a Prayer Vigil for Life and Lawmakers this Wednesday, March 30, 7 p.m., at St. Mary's in Annapolis. Catholics are invited to join in person and via livestream. 

Baltimore Archbishop William E. Lori, Wilmington Bishop William E. Koenig, Washington Auxiliary Bishop Mario Dorsonville, and Baltimore Auxiliary Bishop Bruce Lewandowski, CSsR, will participate, along with Jeanne Mancini, president of the National March for Life.

"Throughout this legislative session, Catholics have stepped up to advocate with their lawmakers at an incredible level and to join in our weekly prayers for elected officials. Our bishops also wrote a beautiful editorial for the Baltimore Sun. This prayer vigil is an opportunity for us to be together in renewed prayer for women, children and for the lawmakers that they may be inspired by the Holy Spirit in these last two weeks of session," said Jenny Kraska, executive director of the Maryland Catholic Conference.

We pray weekly for lawmakers. Download the prayer (English and Spanish) on our website.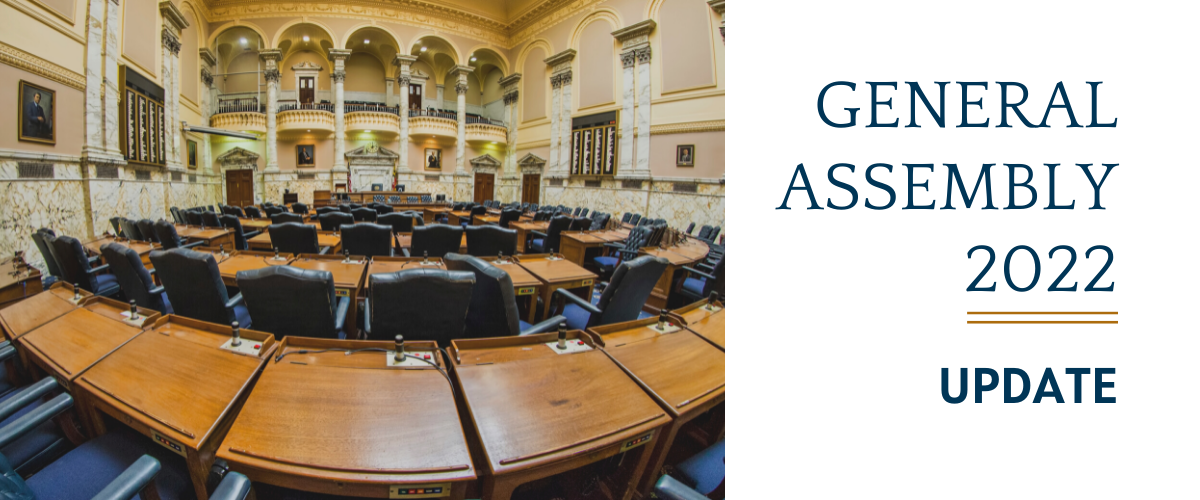 Two weeks to Sine Die
Sine Die - the last day of the legislative session - is April 11 so we will see a flurry of bills moving quickly over the next two weeks. The Maryland General Assembly has published a downloadable primer on the legislative process.

Essentially, a bill must go through three "readings" (votes) in each chamber. Once that is done, a bill has passed. If there are differences, a conference committee works out the details. The bill next is presented to the governor who can veto it (except for the budget). A vetoed bill is sent back to the General Assembly, which can vote to override the veto in this session, depending on the timing, or, more often, at the next legislative session.
Bill update

A number of media outlets and now legislators have suggested HB 1171, the constitutional amendment on abortion, will not go forward; however, as of Monday afternoon, the bill had not been withdrawn and a hearing was scheduled for a Senate committee this week. We will continue to monitor the legislation.

Among many bills that we have supported that are close to passing are

HB06/SB150, which authorizes the use of Maryland Medical Assistance funds to provide dental care for Marylanders with a household income that is at or below 133% of the federal poverty level. This is a major step forward in providing this basic care for low-income individuals.

HB 456/SB957, which will increase the minimum total monthly benefit for the Supplemental Nutrition Assistance Program by a modest amount, has passed the House and now is in the Senate.

HB 164, the Pregnant and Parenting Students bill that was introduced by Del. Ann Healey (Dist. 22), has passed the House and currently is in the Senate. This bill will provide protection for pregnant college students and new mothers so they can continue their studies, and require institutions of higher education to have a written policy on pregnancy discrimination awareness.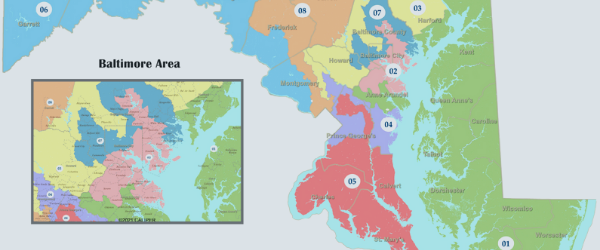 Judge rejects proposed congressional redistricting plan
A judge with Anne Arundel Circuit Court has rejected the new congressional district map (see image above) that was approved by the Maryland General Assembly in December 2021.

Senior Judge Lynne A. Battaglia wrote in her opinion that the map is unconstitutional and ordered the General Assembly to submit a new map this week, with a hearing scheduled for Friday, April 1. 

The new state legislative district map is also in litigation. New maps are drawn up to address shifts in population following the US Census taken every 10 years. You can see the proposed maps here.

As a result of the legal challenges, Maryland has delayed the primary election from June 28 to July 19. The Maryland Catholic Conference will provide primary election materials, including the results of a candidate survey closer to the primary.
Of Note
Filing deadline for state taxes
As the traditional April tax deadline approaches, just a reminder that Maryland state taxes are not due this year until July 15. However, see below if you are applying for a BOOST scholarship.

REMINDER: Apply for BOOST scholarships by April 29
Income-eligible families may use Maryland state BOOST scholarships to choose a Catholic-school education for their children. Apply by April 29 for the 2022-23 school year. Details and an application are available in English and Spanish.  

Please note: To apply, applicants must have filed their 2021 federal tax return or, if not required by federal law, have completed the alternative income verification form on the BOOST website.