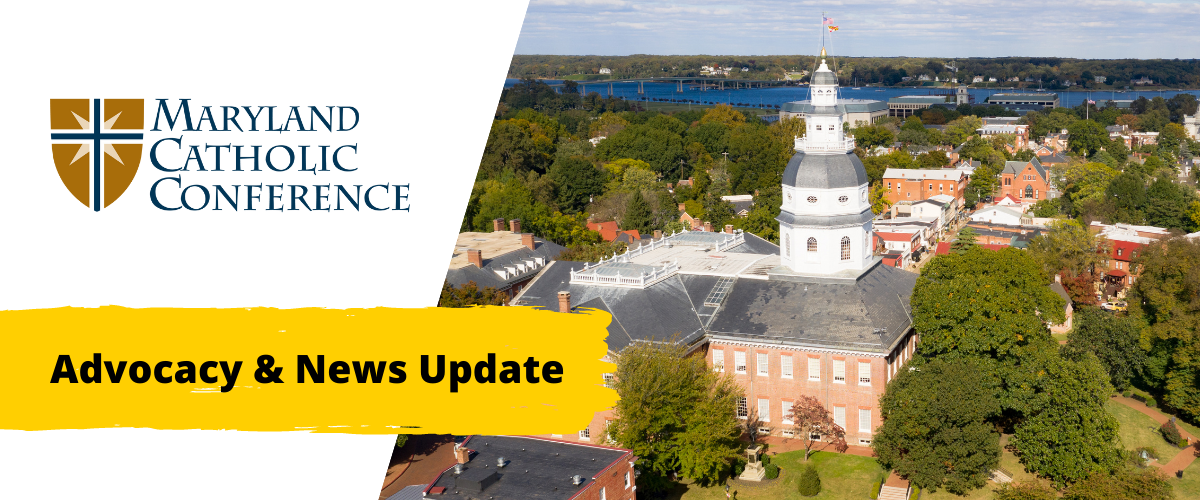 April 5, 2022 | Annapolis, Md.
Archdiocese of Baltimore | Archdiocese of Washington | Diocese of Wilmington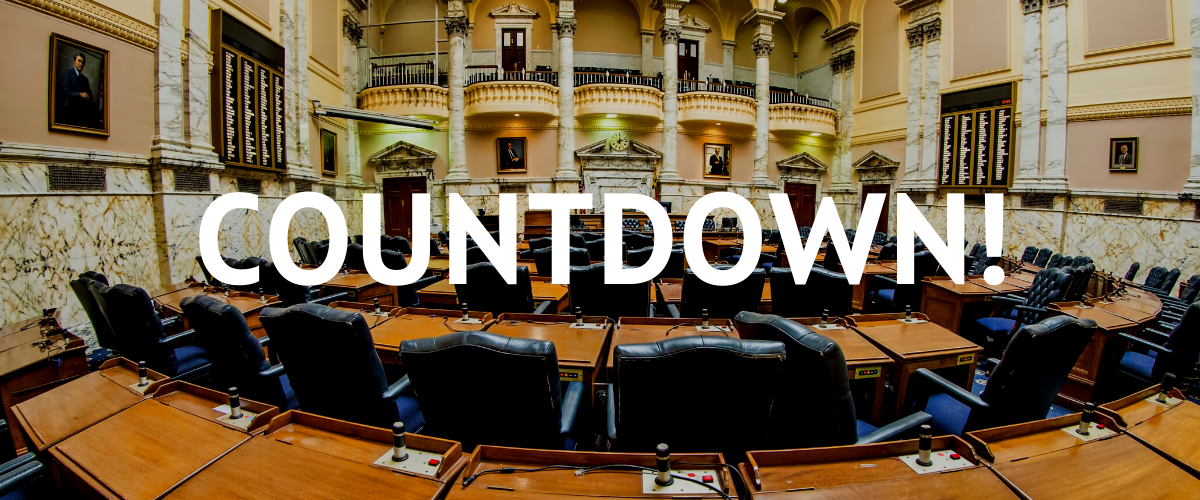 Last full week of session will be busy
This is the last full week for the 2022 legislative session. Eight days may not seem like a long time, but in legislative time, a lot can happen. This next week will involve intensive discussions and voting up until midnight on April 11.


Once bills pass, what happens?

Once bills are  passed by the General Assembly, they go to the governor who can veto them – except for the budget.

If the governor vetoes a bill sent to him in session (by last Friday), he has this week to veto a bill. If he does, the General Assembly can then try to override his veto during the current legislative session that ends April 11.

Any other bills  passed by the General Assembly must be presented to the governor within 20 days of the end of session. If the governor vetoes a bill, the General Assembly can try to override the veto at the next regular or special session. This year is a little different, however, because Governor Hogan is term-limited. A new governor will be elected in November and the General Assembly is not permitted to override any vetoes during the first year of a new term.


What about bills on which we advocated?

Among the bills passed by the House and Senate last week are a number the Maryland Catholic Conference advocated for or against, including:


Youth justice reform (supported)
SB 53 – The Child Interrogation Protection Act requires parental notification and consultation with an attorney prior to law enforcement interrogation of a child.
SB 691 – This youth justice reform bill provides preferential policies toward restorative justice for youth and limits the minimum age at which children can be charged with less serious offenses.
Support  for new parents (supported)
SB 316 – Sales and use tax exemptions for diapers and baby products helps make essentials, such as diapers and car seats, more affordable for parents.
Public safety – ban ghost guns (supported)
HB 425 is the "ghost gun" bill we supported on Catholic Advocacy Day that bans untraceable firearms with no serial number, among other provisions.
Mental health support (supported)
SB 937 establishes an Access to Mental Health Advisory Committee through the Maryland Higher Education Commission to study policies and procedures, identify obstacles to providing mental health services for students, review best practices and make recommendations.
Transportation equity (supported)
HB 141 requires equity be considered in the development of state transportation plans, reports and goals, and calls for equity analyses and community consultation before reducing or cancelling certain capital expansion projects.
Abortion by non-physicians (opposed)
HB 937 authorizes non-physicians to perform abortions, provides $3.5 million in state funding for training, and expands private insurance coverage of abortion. This is separate from HB 1171, which seeks to enshrine abortion in the Maryland Constitution and remains in the Senate.
Sine Die, the final day of this session, is Monday, April 11. Please keep our state lawmakers in mind as they are still considering a number of challenging bills for life, justice and education.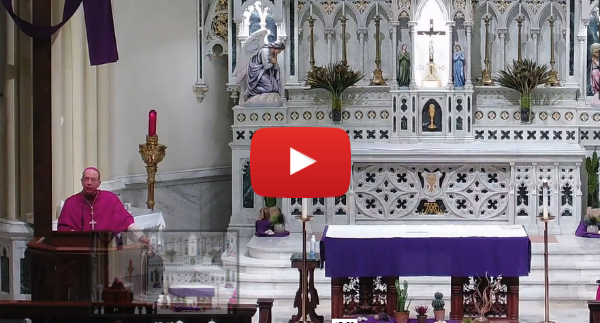 Maryland bishops pray for women, legislators
Bishops and parishioners from across Maryland gathered at St. Mary's in Annapolis - and online - on March 30 for a Prayer Vigil for Life and Lawmakers.
Baltimore Archbishop William E. Lori spoke to the value of life in his remarks, asking those present and watching the livestream to "consider all that has happened in just a few short years to remind us how valuable life is, how precious it is, how utterly incumbent it is on each of us to respect and dignify all human life.…our society has been challenged to value life, to preserve life, to refuse to let life—any life—succumb to illness, to injustice, to marginalization.
"Yet here we are. Gathered to pray that those elected to preserve what's good for us, what's good for our State won't enact legislation that seeks to make it easier for an innocent and helpless life to be extinguished, easier for the light of life to be darkened."
He pointed out the ways the Church provides "emotional, physical, material and spiritual care" for women facing an unexpected pregnancy, asking those present to imagine if the State of Maryland did the same "so that a woman would not feel like she had only one option for managing an unexpected pregnancy. She wouldn't feel alone.…She wouldn't feel like she and her baby had no other choice."


Prayer: "powerful force for good"
Jeanne Mancini, president of National Right to Life, spoke to the power of prayer for women and children, and for lawmakers "that their minds and hearts will be touched so that they might find the courage and compassion to say 'yes' to life."
"Prayer is a powerful force for good. Let us always pray that the Lord of Life will always have the final vote, the final say. May our prayers tonight be answered on behalf of those whose hearts we ask the Blessed Mother to open anew," she added.
Read more about the prayer vigil in the Catholic Standard, along with reflections from a number of participants about the importance of prayer and action to protect all life. Join in praying weekly for lawmakers. Download the prayer (English and Spanish).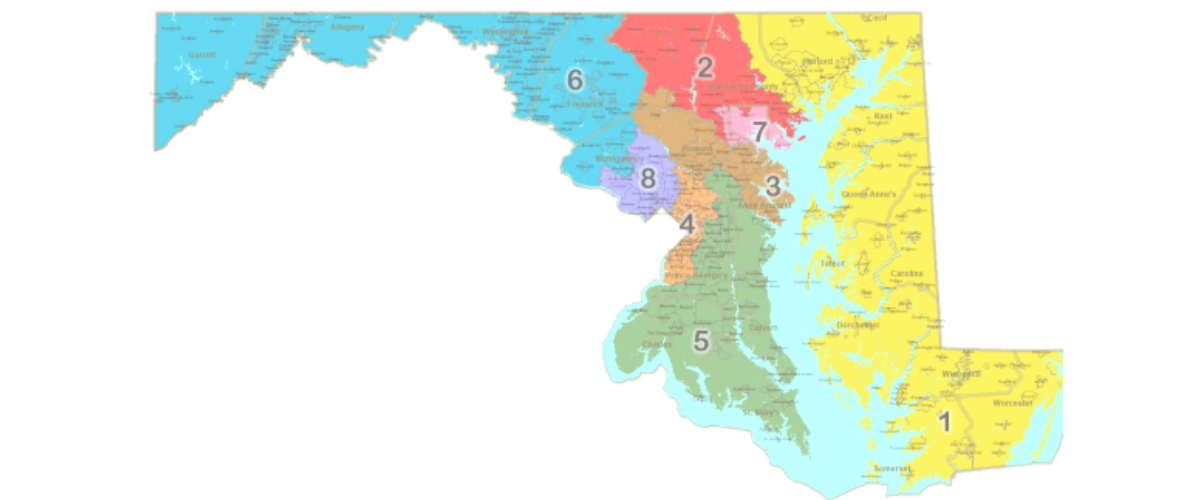 New congressional redistricting map goes forward;
report issued on challenges to state districts
The redistricting map for federal congressional districts was redrawn and voted upon by the General Assembly after a judge ruled the legislature's first map was unconstitutional, among other concerns. Governor Larry Hogan signed the new map into law on April 4 and appeals to the map were withdrawn, meaning new congressional boundaries are final. Check whether your congressional district has changed on this interactive map.

Also on Monday, Special Magistrate Judge Alan Wilner issued a report recommending several challenges to the state legislative district map be rejected. The judge's report will now go to the full Court of Appeals.
Of Note
State assistance with water and energy bills
The Office of Home Energy Programs (Maryland Department of Human Services) assists low-income residents with water and electric bills and referrals for assistance in weatherizing and improving energy efficiency for homes. Learn more here.
Tax filing date reminder
This year, your 2021 federal taxes must be filed by April 16, but individuals in Maryland have until July 15 to file their state forms.
Stolen tabernacle replaced
The tabernacle stolen from St. John the Evangelist in Hydes, Md., has been replaced with one donated from the Sisters of Notre Dame de Namur's Villa Julie.
Relics of St. Bernadette coming to Maryland
The relics of St. Bernadette will be in Maryland, May 13-15, for veneration at the Cathedral of Mary Our Queen. This is through the efforts of the Order of Malta. Mass, confession, and anointing of the sick will be offered.

Reconciliation Monday
Parishes across the Diocese of Wilmington, which includes the eastern shore of Maryland, will be open on Monday, 3-8 p.m., for the Sacrament of Reconciliation.  
Holy Week is coming – and so are hot cross buns
Catholic Rural Life offers a recipe for hot cross buns. While popular with many families throughout Lent, this has always been a Triduum to Easter tradition for one of our staff.