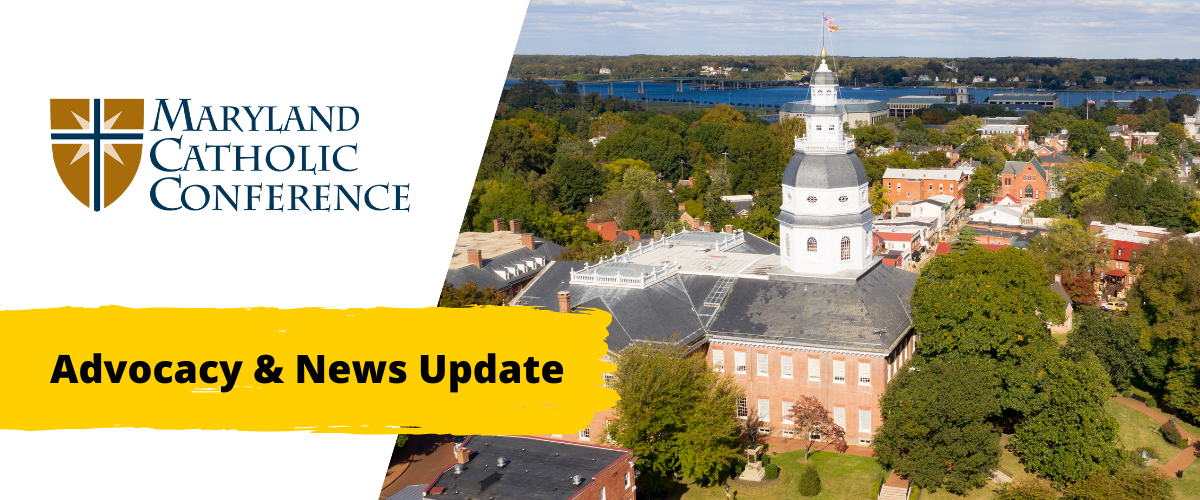 April 13, 2022 | Annapolis, Md.
Archdiocese of Baltimore | Archdiocese of Washington | Diocese of Wilmington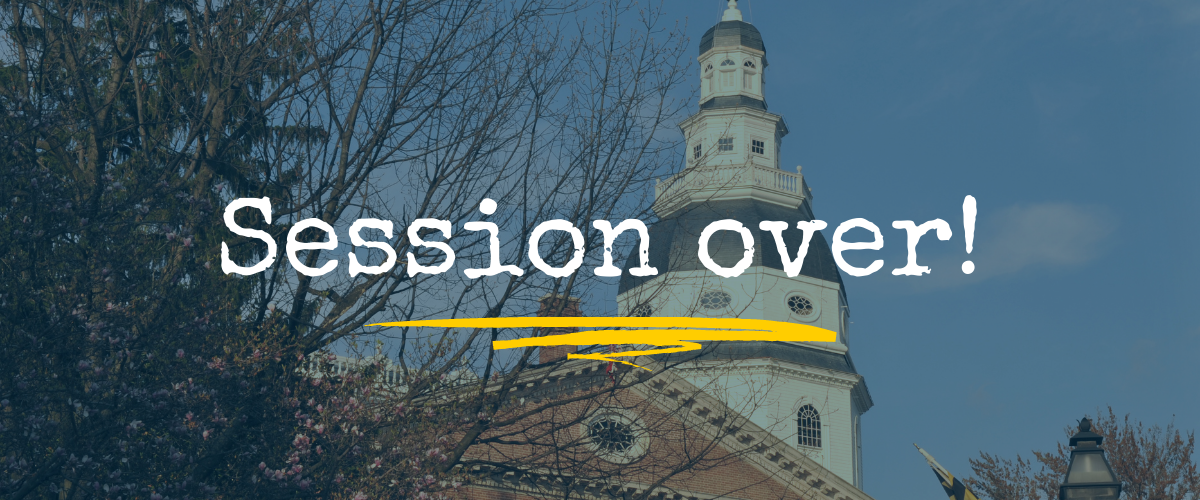 Flurry of Bills as Session Ends
The 444th session of the Maryland General Assembly is now in the books (except for any possible vetoes by the governor).
We had a lot of great legislative wins this session – and one significant step back for women's health. All of us at the Maryland Catholic Conference thank you for taking action as part of the Catholic Advocacy Network and keeping our legislators and priorities in prayer.

We are sorting through all of the bills, but here is a wrap-up of some of the many bills we advocated on, organized by our departments:
Respect for Life Legislation
These bills were wins, with the outcome matching our position:

HB 1171 - opposed | bill failed 
Abortion constitutional amendment bill intended to enshrine abortion in the Maryland Constitution 


HB 0626 - opposed | bill failed
This bill would have allowed late-term abortion for any reason (even beyond health or fetal abnormality) and with no responsibility 


HB 83/SB 29 - supported | passed
This legislation increases the minimum legal age to marry 

HB 50 – opposed | bill failed
This bill would have required Catholic hospitals to perform abortions


HB 1080/SB 778 - supported | passed
Medical care and other health services will be provided to low-income noncitizen pregnant women to help them have healthy babies


HB 282 & HB 288 – supported | passed, signed into law by Governor
These bills exempt baby products and diapers from state sales and use taxes.

We opposed this bill, which sadly was passed by the General Assembly:

HB 937 - opposed | passed, Governor veto, override of veto
This new law allows non-physicians to perform abortions and expands insurance coverage of abortion for some employers
Education, Children and Families
These bills were wins, with the outcome matching our position:

SB 290 - supported | passed
$10 million funding for BOOST scholarships that may be used at Catholic and non-public schools


SB 53/HB 269 - supported | passed, Governor veto, override of veto
Requires law enforcement to make an effort for parental notice and access to legal counsel when a child is charged with a crime


HB 459 /SB 691– supported | passed
Sets a minimum age for youth to be charged with nonviolent crimes and puts in place other common-sense youth justice reforms
Social and Economic Justice
These bills were wins, with the outcome matching our position:


SB 662/HB 724 – supported | passed
Directs abandoned property funds in FY 2024 to the "Access to Counsel in Evictions Special Fund," which helps ensure access to legal counsel for low-income residents facing eviction proceedings


SB 369 – supported | passed and governor signed into law
Establishes a program to assist low-income residents obtain an earned income tax credit benefit if eligible

SB 121/HB 147 - supported | passed
Provides grants to food banks and non-profit emergency food providers to alleviate food insecurity, and establishes a farm-to-school grant pilot program to encourage use of local food 


HB 06/SB 150 – supported | passed
Provides dental coverage for low-income Marylanders

HB 492/SB 571 – supported | passed
Exempts oral hygiene products from state sales and use taxes 
Bills that were passed out of the General Assembly and have not yet gone to the Governor must do so within 20 days of the end of session. Governor Hogan then has 30 days to sign, to allow the bill to become law without signing, or to veto the bill.

The legislature can override a veto, with 3/5 vote of elected members in the House and in the Senate at the next regular or special session. However, this is an election year and the legislature may not override a veto during the first year of a new term so no overrides will occur when they meet next January.
Interested in the bills we testified on? You can find a list on our website.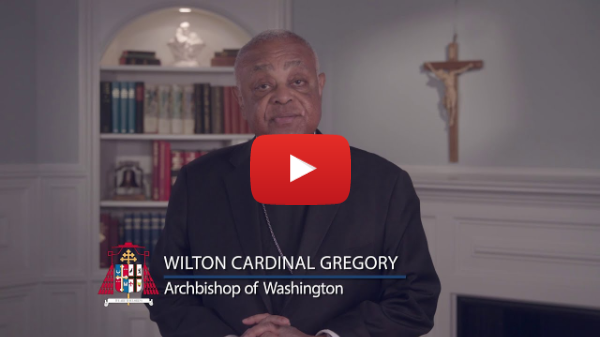 Good Friday: Remembering Holy Land Christians
As we begin the Triduum and Easter, we will be praying for each of you, and ask you to join Cardinal Gregory and Catholics worldwide in praying for the Christians in the Holy Land, whose are the descendants of the first Christians.

On Good Friday, your parish collection will go to support Christians in the Holy Land. Please learn more and consider giving to ensure that Christians may remain in the places where Christ became man and where they are under political, economic, and social stresses today. 
Of Note
State legislative district challenge remains
While the congressional map has now been finalized for Maryland, the state legislative district map (General Assembly seats) remains under legal challenge. The current primary is July 19; state officials said this week that the latest a primary could be held is Aug. 16. 

Once the maps are finalized, we will contact candidates for our primary candidate survey (and let candidates know you will be looking for their responses). 
REMINDERS:

Tax filing dates
This year, your 2021 federal taxes must be filed by April 16, but individuals in Maryland have until July 15 to file their state forms.

BOOST scholarship applications due April 29
Families interested in a BOOST scholarship must apply by April 29 - the state does not permit exceptions - and must file their federal income tax return before applying. 
Blessed be the God and Father of our Lord Jesus Christ, who in his great mercy gave us a new birth to a living hope through the resurrection of Jesus Christ from the dead.
1 Peter 1:3